Servers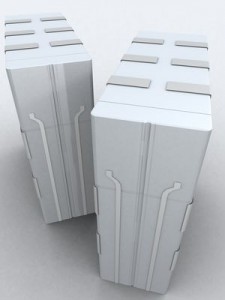 By the delivery server we  conform by the principle of ensuring 100% reliability of all components, which have to be the main pillar of our customer's information system. That's why we offer not only supply the server itself, but also the network infrastructure, operating system and applications, that will form together with hardware and robust error-free information system.
In the area of ​​servers, our partners are reputable manufacturers with many years of successful operation on the market. Therefore, we are pleased that we can offermarks HP servers or IBM, which you can rely on long-term function properly your information system.
Servers configured as needed or used for project information system is supplied on a platform of Intel or AMD and are equipped with Microsoft operating systems or Linux.
Servers are available in tower or rack-mount versions, with the disk subsystem SCSI, ATA, SATA, or SAS RAID with alternative use of hot-swap drives. All servers are equipped with connectivity to the LAN via Fast Ethernet and Gigabit Ethernet channel. The optional are redundant power supplies and auxiliary fans.
Server sets by customer's requirments has a very good price-performance ratio, providing investment protection by using widely available standard modules.
Servers delivered by ESMO Žilina ensure economical operation, long life and protection of investments.
Our company also provides installation of server's workstations in order to ensure your comfort and your desired rapid entry system into operation.